Instructors

Jon Janik, PGA
Head Golf Professional & US Kids Top 50 Master Kids Coach
Jon Janik comes to Longshore Golf Course with over 15 years of experience in the golf industry. As a graduate of St. Joseph High School, he first played Longshore as a member of the golf team competing in matches, as well as the 1997 Chappa Invitational. Born and raised locally in Bridgeport, Jon grew up playing at Fairchild Wheeler Golf Course where he won the 1997 Junior Club Championship and the 2002 Men's Club Championship. He began working in the golf industry while still in college. In 2000, he was offered a position at the Ivan Lendl Golf and Tennis Camp, where he would spend three summers.
After graduating from Fairfield University, Jon turned professional and became the Assistant Golf Professional at Tashua Knolls Golf Course in Trumbull. In November 2007, he graduated from the Professional Golf Management Program and was elected to PGA Membership. The next year he was promoted to Head Golf Professional. In addition to his responsibilities at Tashua Knolls, Jon has also been the head coach for the Trumbull High School Boy's Golf Team.
In 2011, Jon won the distinguished Connecticut Section PGA Junior Golf Leader Award. From 2011-2013, he was recognized as a U.S. Kids Golf Top 50 Kids Coach. In 2014, he earned the honor of becoming a U.S. Kids Golf Top 50 Master Kids Coach. In 2014, he was recognized as the FCIAC Boys Golf Coach of the Year.
Chris Davies
Level II NEXUS Instructor & US Kids Golf Certified Coach
A Fairfield native, we were fortunate to have him join our team last year after he worked in the golf business in Murrells Inlet, South Carolina. Chris teaches junior golf instruction; among his many credits, he is a U.S. Kids Golf-certified coach, Flightscope certified, as well as a Level II Nexus Golf swing instructor. Let's congratulate Chris in successfully passing his playing ability testing with the PGA. We wish him further success as he continues to pursue his passion of being a PGA member.
PS: He's a four-season guy—he also is the ice-skating instructor at the rink at Longshore.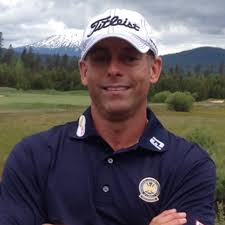 MARK FARRELL, PGA
Mark was elected to PGA membership in 2012 and was the Director of Instruction at H. Smith Richardson G.C. in Fairfield Connecticut from 2013 -2020. Mark is extremely excited to return to Longshore, where he grew up playing golf and still resides in Westport today. Mark has extensive experience teaching all range of golfers (and ages) from the very young to those playing their entire life. Mark's approach is easily understood and simple to apply. Mark has competed in (17) USGA, R&A, and PGA National Championships. A three time Connecticut Player of the Year and previous Longshore Club champion. Mark also worked at Longshore Golf course during his summers home from college. He is looking forward to meeting new friends and reconnecting with old ones.